FOXBLOG!
Details

Written by

Andy Fox

Category: Villas Fox Blog
Hits: 7616
Keep up-to-date with all our news and property updates by subscribing to our Mailchimp mailing list!  You can safely unsubscribe at any time
Details

Written by

Andy Fox

Category: Villas Fox Blog
Hits: 3332
Have you ever looked at the photographs of a property, and despite them giving you a good idea of how each room looks, you are still left baffled as to how these pieces of the jigsaw fit together to make the whole house?  Of course, when you view a property in real life, this all becomes apparent, but wouldn´t it be better to have an understanding of how the rooms connect with each other BEFORE you decide which properties to view?  And wouldn´t it be good to be able to compare room sizes too, from the comfort of your own home?
So, we´ve decided to start offering owners the option of having 3D floorplans and 3D virtual tours to enhance their property listings.  Because these take a considerable amount of time to generate, it will be a while before we can offer them on more than a few properties, and we will be concentrating  on the properties where we are the sole agent.  But we believe this will make it easier for us to connect the RIGHT PROPERTY to the RIGHT CLIENT in a more efficient manner.
At the time of writing, we have done this on 2 properties (we´ve only had the necessary software about 4 days), and we have created a new property category so that you can find all such properties easily.  Just click on the Properties menu, select "Properties by Category" and then "3D Floorplans".  Or just click on this link
To view the Live 3D virtual tour, you may be prompted to install the Roomsketcher App on your device.  The app is perfectly safe and has over 100,000 users!
Details

Written by

Andy Fox

Category: Villas Fox Blog
Hits: 4132
Yesterday (19th October 2018) had to be one of the best days ever in terms of good news for San Miguel!!  For 3 reasons:
1) The Sierra Escalona pine forest was finally granted protected countryside status (paisaje protegido) which is only one step away from being declared a full National Park.  This will hopefully mean that the mining company that has applied to do test-drilling with a view to opening a gypsum (plaster of paris) mine in the area will have to look elsewhere for potential sites, and the wonderful flora and fauna of our beautiful Sierra Escalona will remain a pristine oasis of natural beauty!!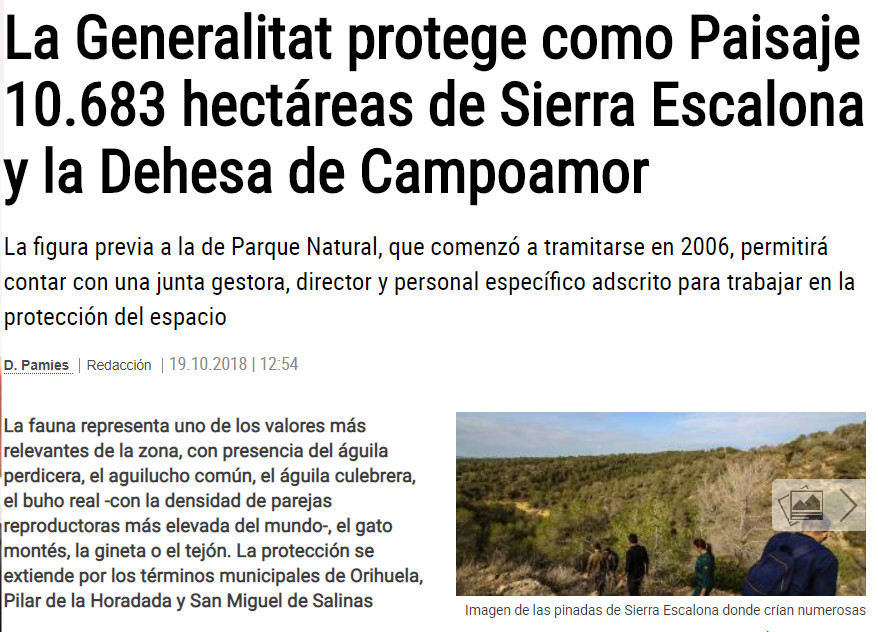 2) We found out that the proposed rubbish/recyclling plant for the Vega Baja region that might have been placed in San Miguel, will definitely not be, and will instead be located in Dolores.  We know that rubbish plants/dumps have to be located somewhere, but nobody wants to be too close to them, if only to avoid the potential heavy traffic.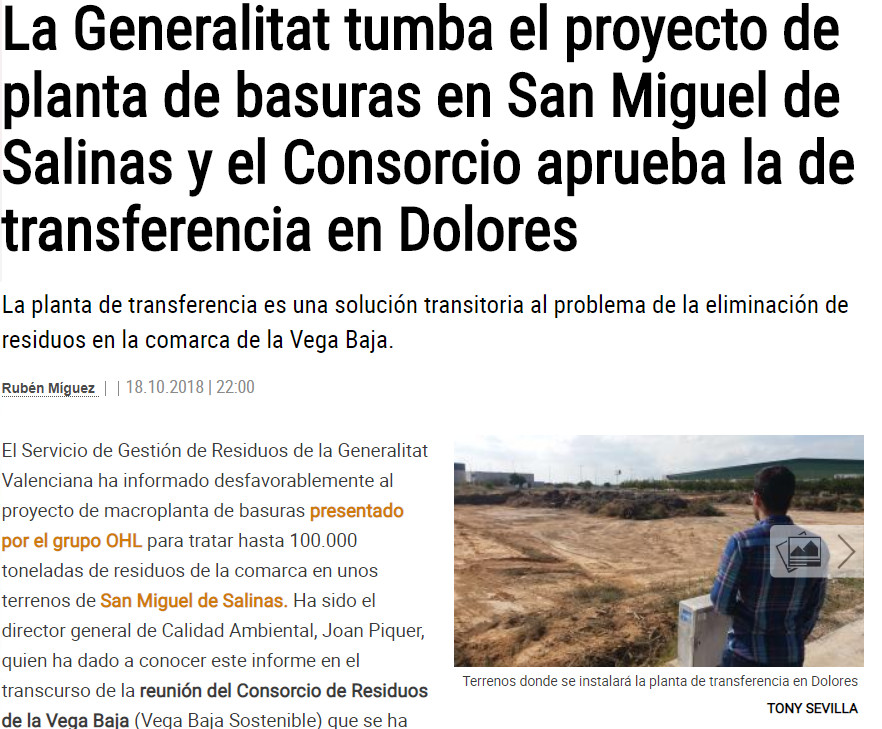 3.  And finally, it was announced that San Miguel de Salinas will receive funding for a new infants school!
So, in all, a fantastic day!!
Details

Written by

Andy Fox

Category: Villas Fox Blog
Hits: 4032
At 11.43pm on Saturday 20th October, the local Diario Información newspaper published the best news we´ve heard in a long time.  The application to do test-drilling for a gypsum mine in San Miguel de Salinas and Orihuela has been rejected on environmental grounds! This follows an outcry by the people of San Miguel, a march through the town last Sunday which we fully supported and attended, and formal objections being raised both by the San Miguel de Salinas town hall administration and that of Orihuela.  This news comes as a very welcome relief to everyone who lives and works in the area, and comes hot on the heels of the news that the proposed rubbish treatment plant will NOT be located in San Miguel either.  So, no rubbish dump and no mine for us to worry about!  We can go back to enjoying our wonderful town and the beautiful countryside that surrounds us.  Well done to everyone who helped to achieve this!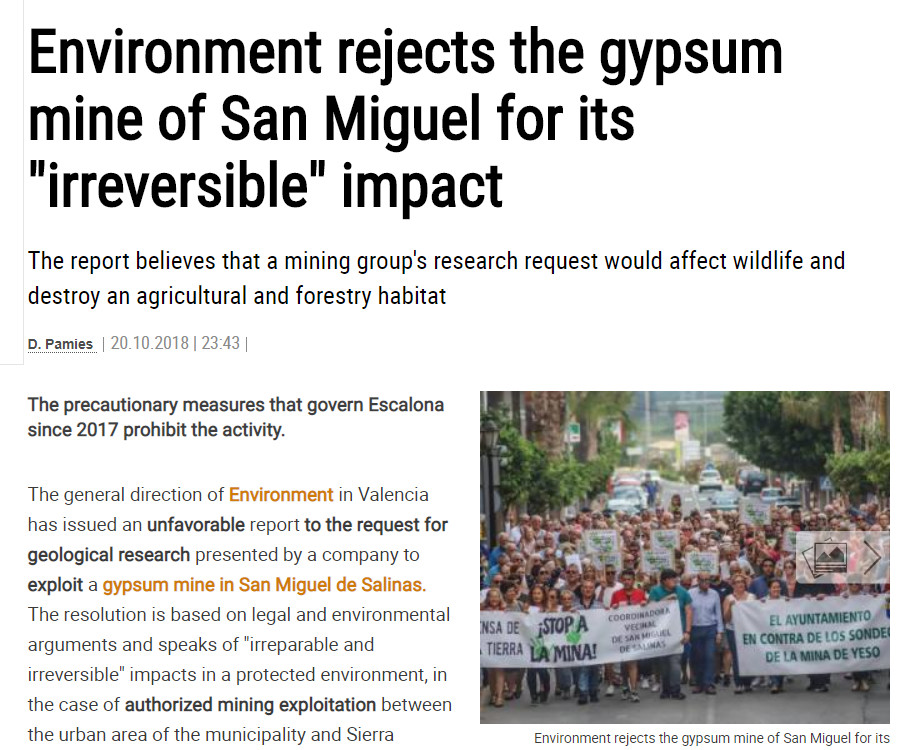 Details

Written by

Andy Fox

Category: Villas Fox Blog
Hits: 2700
We have decided to change our opening hours slightly and will now be opening at the earlier hour of 9am and closing at 6pm, Monday - Friday as follows: