FOXBLOG!
Details

Written by

Andy Fox

Category: Villas Fox Blog
Hits: 1497
Click on the flags at the top of the page to see in other languages.
Social gatherings will be allowed between a maximum of ten people in phase 1
The Government has announced that it will authorize meetings of up to a dozen people, respecting the safety distance, and that the terraces may open to 50% of their capacity.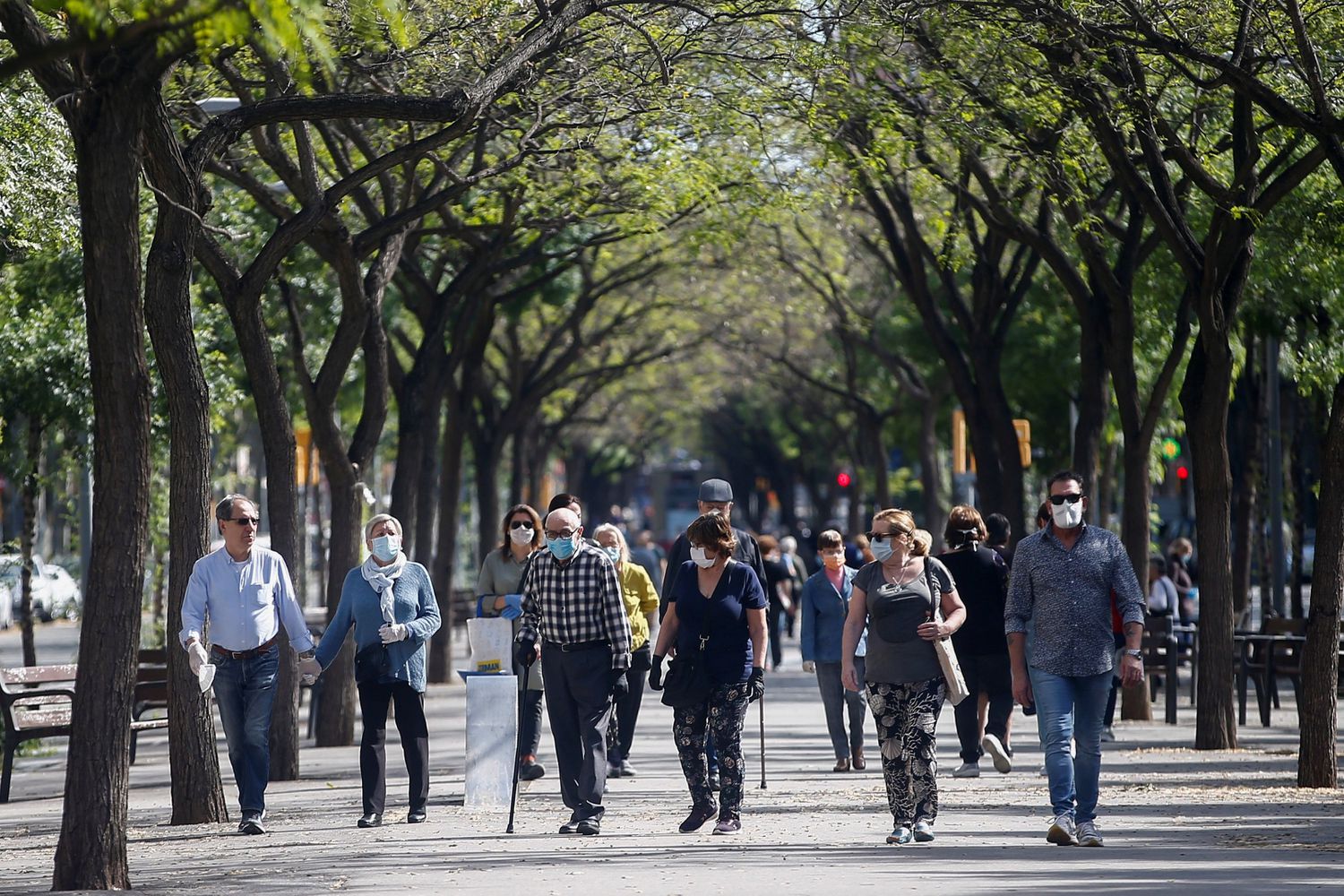 Note to readers: The country offers open the essential information of the coronavirus during the crisis. If you want to support our journalism, subscribe here .
After almost 50 days of confinement, the government gave new details on Saturday about what the reunion with family or friends will be like. When phase 1 of the de-escalation plan is reached, meetings will be allowed between a maximum of ten people and keeping their distance, both at home and on hotel or outdoor terraces. While waiting for five orders to be published in the Official State Gazette this Sunday that will regulate the details of the start of the return to normality, social life will begin to recover timidly from next Monday on the 4th of four islands (Formentera, La Gomera, El Hierro and La Graciosa ) and on the 11th in the rest.
The Balearic Island and the Canary Islands go directly to phase 1 of the de-escalation plan on day 4. On the 11th, the territories with good evolution of the epidemic will be added: low incidence of cases and sufficient capacity to quickly diagnose and isolate the new cases of contagion to occur. With phase 1 comes the possibility of reuniting with family or friends, but without the presence of vulnerable people, with symptoms of having coronavirus or those who are in quarantine for having been in contact with a patient.
These meetings may take place in a bar or restaurant. The Government has rectified its initial intention to allow a capacity of 30% of the terraces that open in phase 1. Finally, and after the protests of the hospitality sector, which assured that with these conditions they could not open, it will be 50 %. The tables have to be placed so that there is enough distance between the clients. Outdoor markets will have a capacity of 25%. Religious celebrations can be held with a maximum of 30% occupancy.
The communities must request a week in advance the change from one phase to another of each territory, which in principle will be the provinces. Each phase will last a minimum of 14 days, which is the maximum incubation period for the virus. To determine if an area can go to the next phase, the Government will evaluate the situation with the autonomous community to which it belongs.
Civil Protection will distribute, as it did on April 13 after the end of the restriction on non-essential economic activities , six million masks at the main public transport hubs. In addition, it will deliver another seven to the Spanish Federation of Municipalities and Provinces (FEMP) and 1.5 million to the Red Cross, Cáritas and Cermi (500,000 each), so that they distribute them among the groups they represent or serve.. When the first distribution was made, there was a shortage in pharmacies and the Government considered its recommended use due to the difficulty of maintaining the safety distance in meters or buses. Now that some supermarket chains have started selling hygienic masks and surgical masks are priced in pharmacies, they will be mandatory.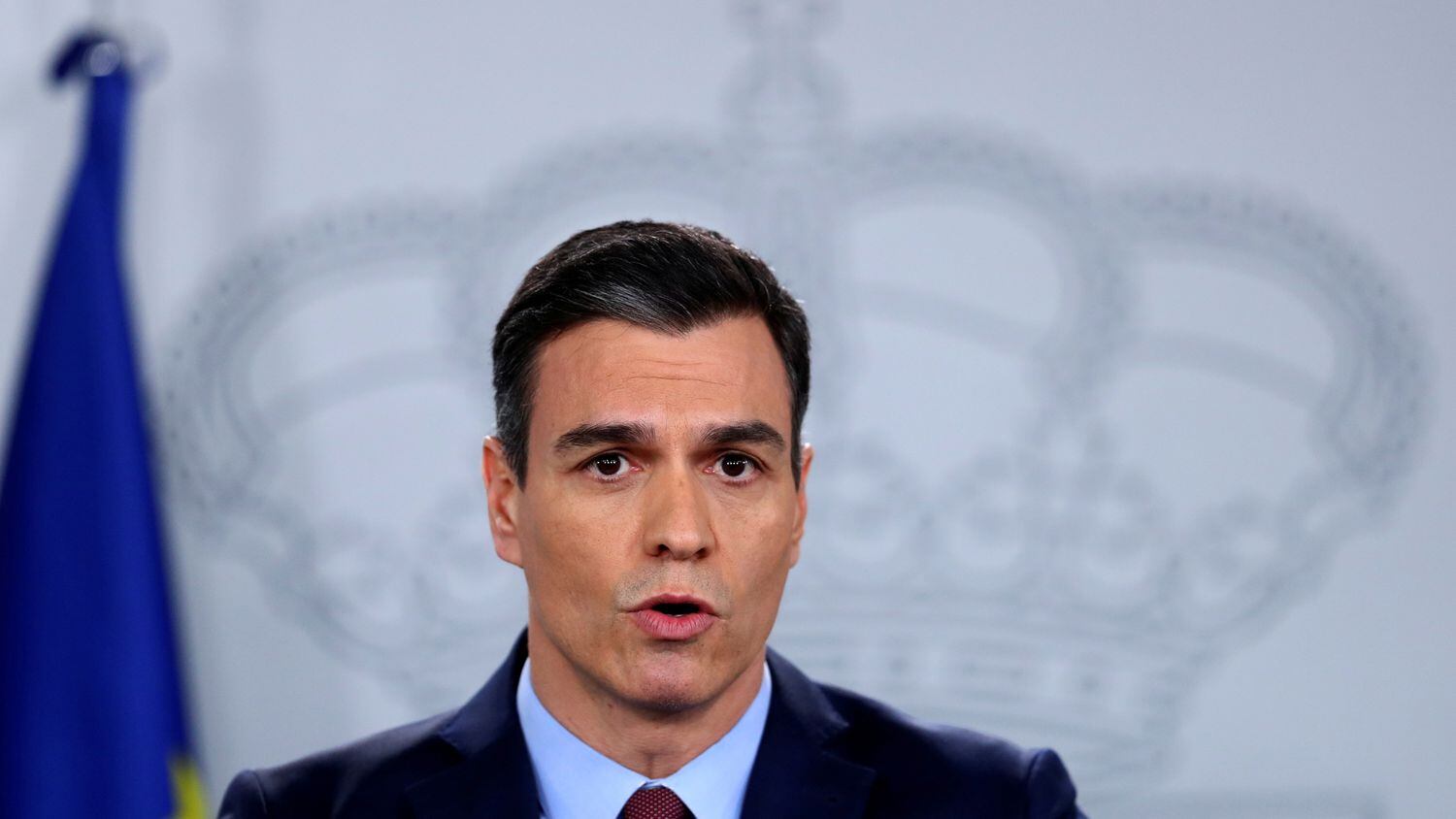 Pedro Sánchez during his appearance on Saturday. 
On video, the Prime Minister announces that the use of masks will be mandatory from May 4. 
SERGIO PÉREZ / REUTERS 
(VIDEO: MONCLOA-QUALITY)
Sánchez gave some detail on how they are going to open some businesses from May 4 throughout Spain. Local shutters of less than 400 square meters may be raised by appointment for individual customer service, so that each worker can serve a single user. Businesses should also have a preferential schedule for those over 65 years of age, which should coincide with the time slots in which they can go for a walk, that is, between 10:00 and 12:00 and from 19:00 to 20:00.
One of the ministerial orders to be issued will authorize reforms to uninhabited housing and closed premises. Works can only be carried out if the workers do not have contact with the neighbors and an entry and exit protocol is designed at the end of the working day so that they do not coincide. The common areas of the buildings cannot be used either.
Sanitize testers
As announced a few days ago, restaurants and cafes may open for citizens to collect orders on the premises. Before they will have to have ordered them by phone, email or through an application. Commercial premises that are open to the public for order picking or to attend by appointment must have a counter, a screen or, when this is not possible, guarantee maximum protection.
The shops that resume the activity must be sanitized twice a day, once at the end of the day. If the personnel wear uniforms, they will have to wash daily and clients will not be able to use the toilets, except in essential cases. Stores that have a tester should sanitize them after each use by a customer. Workers will not be able to join if they have symptoms or are in quarantine due to contact with a sick person. Purchases will have to be made within the municipality of residence, except in small towns where the necessary product is not found.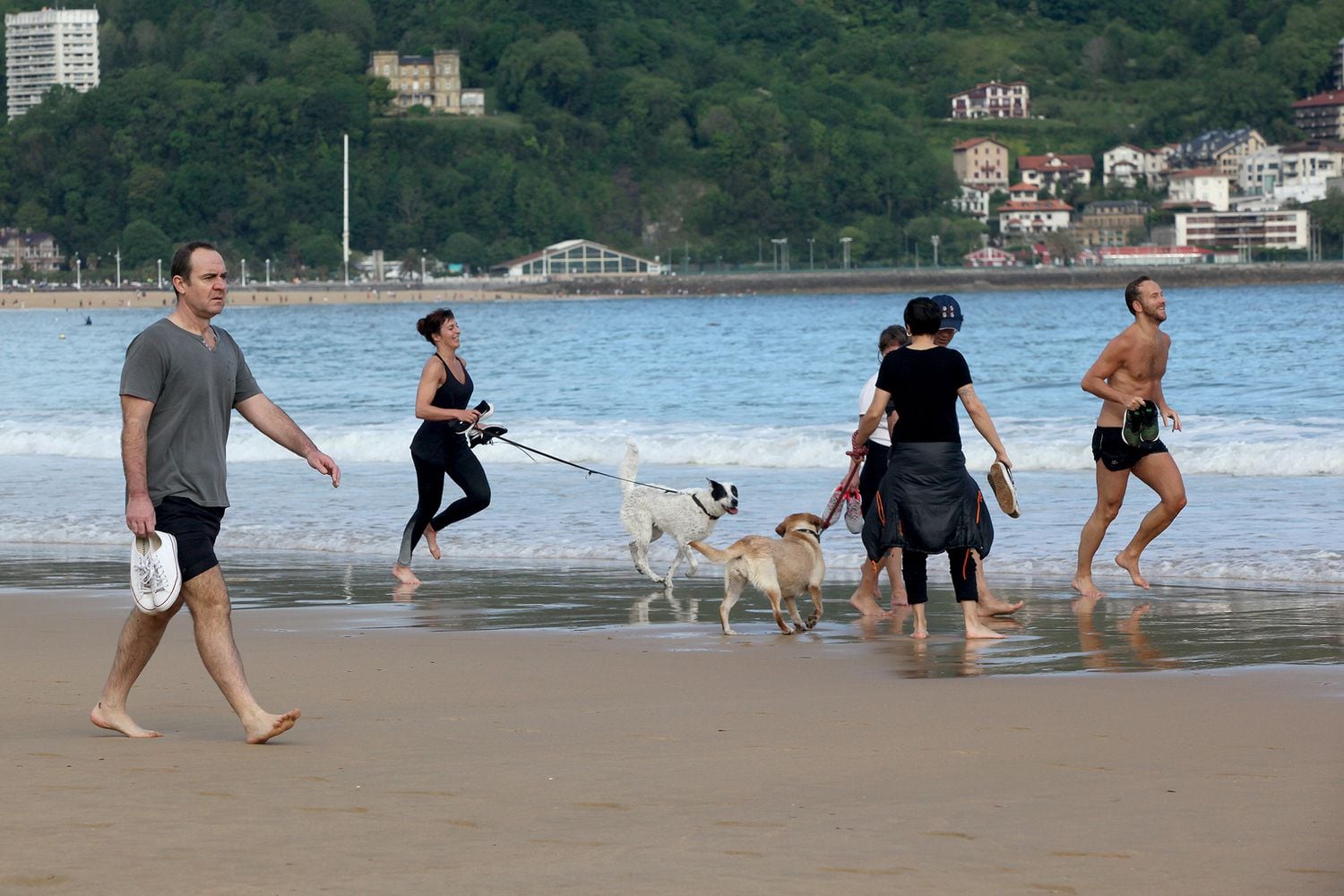 The Government does not rule out that in phase 1 the use of the car is increased, so the orders will include minimum safety rules. In vehicles with up to nine seats, all may be occupied, provided that all passengers reside at the same address. If not, they can only use two seats per row and will be required to wear a mask. As for public transport, it is recommended to respect the maximum distance between passengers and always leave the row behind the driver's seat empty.
Sánchez assured this Saturday that public health is making "an extraordinary effort" to do more diagnostic tests and stated that until now Spain has carried out 1.9 million tests, adding up to both the most reliable and laborious PCRs that detect active infections, such as serological antibody tests, or rapid tests, that determine that a person has been in contact with the virus. According to his data, 290,000 PCRs and 271,000 rapid tests have been carried out in the last week. "We are the fifth country in the world in tests carried out," he assured.
"Until we find the vaccine, we are going to be witnesses of outbreaks," Sánchez acknowledged when asked by journalists about the possible effect of the measures to reduce confinement in the epidemic. The objective, he added, is that they are not so intense as to put tension on the national health system and assured that "we must not let our guard down." "But you have to be aware that there will be sprouts," he reiterated.
The president also referred to the discussion on the territorial division that will mark which areas will be able to advance and move on to new phases of the de-escalation plan. Several autonomous communities have proposed that the administrative division by provinces is not operational. Sánchez affirmed that experts recommend the provinces, among other reasons because citizens do not know the limits of sanitary areas. Government sources specified that these territorial units will be provinces or islands and only in a specific and motivated case may another division meet the required requirements, including watertightness in terms of mobility.
Information about the coronavirus
- Here you can follow the last hour on the evolution of the pandemic
- This is how the coronavirus curve evolves in Spain and in each autonomy
- Questions and answers about coronavirus
- Guide to action against the disease
- In case of symptoms, these are the phones that have been enabled in each community
- Click here to subscribe to the daily pandemic newsletter
Details

Written by

Andy Fox

Category: Villas Fox Blog
Hits: 1893
This is an automatic translation from https://elpais.com/sociedad/2020-04-30/las-salidas-que-empezaran-fin-de-semana-se-organizaran-por-franjas-horarias.html and also https://www.abc.es/sociedad/abci-salir-calle-para-hacer-deporte-y-pasear-partir-2-mayo-todo-tienes-saber-202004301928_noticia.html
Please note that the official population of San Miguel de Salinas is OVER 5,000 (approx 6,000) and therefore the timetable applies to the whole of San Miguel and the urbanizations.  Enjoy your exercise but keep safe!
Health will allow you to go for a walk and do sports from 6.00 to 10.00 and from 20.00 to 23.00 and separates the strips of children and adults
The Minister of Health announces in an appearance the details of the first walks of the adults
Note to readers: The country offers open the essential information of the coronavirus during the crisis. If you want to support our journalism, subscribe here
This Saturday at 6:00 am, after 48 days of confinement, Spanish adults will be able to go for a walk or play sports. The new relief measures presented by the Health Minister, Salvador Illa, will enter into force on Thursday. It is a new step forward, "after a positive evolution of the epidemic" in recent days, which authorizes citizens to leave separated by time bands and ages.
You can go out to do sports alone, keeping the safety distance, without spatial boundaries within the municipality itself or to walk with "a cohabitant" one kilometer from home, with the following time restrictions:
Walks and sports for over 14 years: from 6.00 to 10.00 and from 20.00 to 23.00.
Departures of dependent people (accompanied by a caregiver) and over 70 years: from 10.00 to 12.00 and from 19.00 to 20.00.
Departures with children (with the conditions that already existed): From 12.00 to 19.00.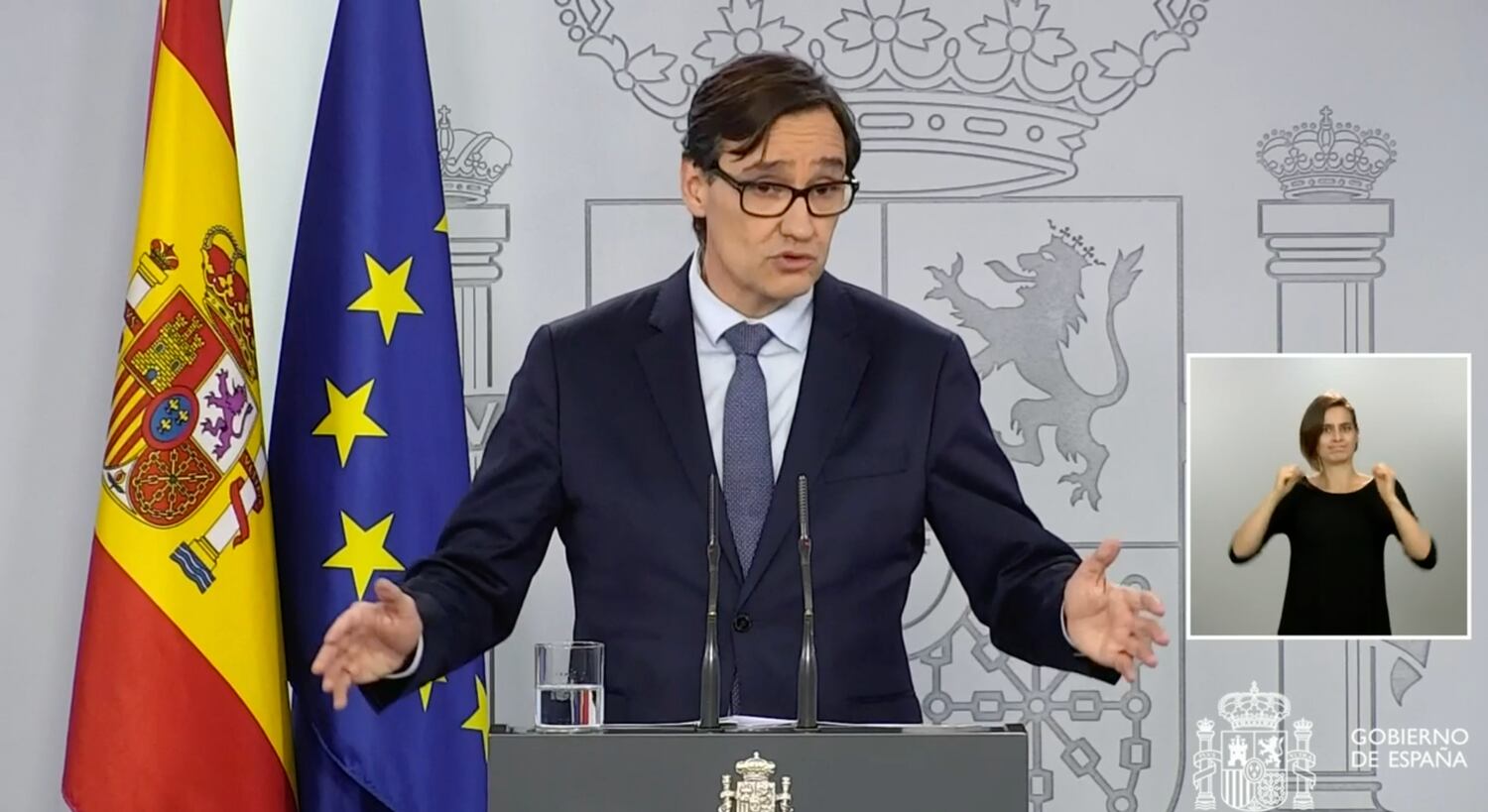 The Minister of Health, Salvador Illa. 
On video, his announcement about slots. 
(PHOTO: MONCLOA | VIDEO: ATLAS)
Only one departure per day can be made. Asked about the time limit, the minister assured that a guide will be published clarifying all the doubts that arise. Although with children the maximum is still one hour, for adults Illa did not establish this limitation and in her reply repeated the times for each group.
The slots, explained the minister, will serve to avoid crowds. For this reason, they will not be applied in municipalities with less than 5,000 inhabitants, where this risk does not exist.
In addition, Illa presented a second measure of relief: also starting this Saturday, non-professional activities for the care and collection of agricultural products can be carried out in the same municipality or on the border. It will have to be done individually, unless a dependent person or a child is accompanied.
Illa had planned to report in the morning on the order establishing the conditions for departures, but at that time, she said, the document was still being finalized, so her appearance was delayed in the afternoon. In the meeting held by the minister with the health advisers of the autonomous communities on Monday, several of them proposed that the entire population should not be allowed to leave at the same time to avoid crowds. Some images of the weekend were worrying, when for the first time the children began to go outside. Although the Government has assured that they were the exception, on some occasions there were clear breaches of the conditions established by the ministry: walking accompanied by a single adult, one kilometer from home, for one hour and maintaining the safety distance of two meters with others.
Illa listened to the regional proposals and assured that she would take them into account in the order that will regulate the departure of adults. And it has been reflected in this new measure, which will serve as relief as long as the provinces do not change phases . We are at zero and those that meet certain epidemiological requirements, which are not yet clear, will go to 1 on May 11.
"The underlying idea is to keep people from getting closer and to spread out the activities. It is also interesting because the hours of individual sport minimize the risk that, for example, a cyclist will collide with a pedestrian, "explains Joan Ramon Villalbi, an epidemiologist and member of the Spanish Society of Public Health and Health Administration.
A toll to pay
The new norm does not change in any way what was already established with children, so two parents will not be able to go out with their children for a walk. Regarding this limitation, Villalbi reminds that the risks must be minimized. "It is a toll that will have to be paid until the 11th. What the authorities are doing is continuing with a certain brake on to go out. It is a small risk but there are autonomous communities where we have cases, people who go to the ICU and to the emergency room. "This suggests that there may be people who are unknowingly infecting them, and although they are surely not many and the probability of transmission is much less than two months ago, the risk exists."
Magda Campins, head of Preventive Medicine at the Vall d'Hebron hospital in Barcelona, ​​has a different opinion. When the departure by time slots was considered, he explained to EL PAÍS : "We should not worry that families go out together for a walk because they are already together at home as well. The important thing is that they keep their distance from other families. So going out in stripes is important, to avoid crowds ".
The measure produces paradoxes such as that in a home with two parents and a child, adults will not be able to go out together at any time: neither accompanying their child, nor alone, since some will have to stay at home taking care of the little one.
Take to the streets to do sports and stroll from May 2: everything you need to know
Salvador Illa, Minister of Health, announced yesterday what will be the conditions under which Spaniards enjoy relief measures
MADRID  Updated:SAVE
Salvador Illa, Minister of Health, announced yesterday what will be the conditions under which Spaniards can go outside to walk or play sports. This is one more block of measures to alleviate the coronavirus crisis . The order, which will be published today in the Official State Gazette, establishes that walks and physical exercise may be carried out from 6:00 to 10:00 and from 20:00 to 23:00.
Dependent persons who need to be accompanied by a caregiver and those over 70 years of age may do so from 10:00 to 12:00 in the morning and from 19:00 to 20:00 in the afternoon. The walks with children under 14, who until now were not subject to a certain time, be restricted to the time period ranging from 12.00 to 19.00. The requirements and conditions for leaving are the same as those established in the order from last weekend. These are some of the clarifications of the Health plan to avoid contagion:
How long can I walk?
For rides over 14 years of age, the order published in the Official State Gazette does not include a time limit beyond the limit of the time slot, since it states that "they can only be carried out between 6:00 a.m. and 10:00 a.m. and between 20:00 and 23:00 ». These walks do have a distance limit, since they cannot exceed one kilometer from the home.
What hours do I have to walk or play sports?
People between the ages of 14 and 69 will be able to take to the streets starting tomorrow at the following times: from 6 a.m. to 10 a.m. or from 8 p.m. to 11 p.m. at night. Once a day. Except for people with symptoms or who remain in quarantine.
Can you play sports, go for a walk with a 70-year-old relative and then with the children?
If schedules and obligations are met. If you live with a person of 70 years or more, all activities on the same day would be compatible. The measures to remove the dogs also remain in force.
What sport can I do?
Running, cycling, surfing ... Individual physical activity, without contact, with a distance of at least two meters since exhalations are greater. Once a day and up to the limit of the municipality. The duration is not delimited within the band.
Can I stop and resume the activity afterwards?
Physical activity must be continued. The stops of the activity, such as drinking water, can be made, but avoiding crowded places and for the minimum time necessary.
Do I have to wear a mask to do sports?
The Minister of Health remarked that it is recommended especially when other safety measures cannot be complied with, but its use is not mandatory.
What are the hours in small municipalities?
In municipalities with less than 5,000 inhabitants (N.B. that does not include San Miguel which has an official population of about 6,000), they will not have to follow the strict time bands and the population may go from 6 to 23.
How many times can I go out for a walk and do sports?
You can go out only once a day to carry out these activities, you must always keep the safety distance and it is advisable to wash your hands at the entrance and exit of the home.
Can I go out to play sports with the children?
No. The strips for sports and those for children's outings are separate. Children under 14 years of age may leave from 12 to 19 hours.
If I'm 70 and my partner is 68, what time do we go out?
People over 70 and dependents with a caregiver have their specific hours: from 10 to 12 in the morning or from 19 to 20 in the afternoon. Once a day, no more than a kilometer from home. However, the order states that, during this time slot, all persons over the age of 70 may leave accompanied by a person between 14 and 70 years of age with whom they live.
What if I am at work when the children are allowed out?
The order establishes that minors under 14 years old can go for a walk for one hour a day between 12 and 19 hours. However, it includes as an exception that time slots can be breached in "those cases in which, for duly accredited medical reasons, the practice of physical activity is recommended outside the established ranges, as well as for justified reasons of conciliation of the companions of the elderly, minors or people with disabilities ».
How many people can walk?
The order details that you can only leave accompanied by a person with whom you live. However, says the BOE, "those people who out of necessity have to go out accompanied may also do so by a person in charge of the household or a regular caregiver."
Can I go to the parks?
This measure depends on each municipality. In Madrid, for example, the mayor has indicated that he will not open the parks. In addition, Illa has indicated that "the municipalities, if they consider it appropriate, can enable spaces to carry out activities and thus avoid accumulations." As stated in the order, you can circulate on "any road or space for public use, including authorized natural areas and green areas, provided that the limits established in this order are respected", although it does not affect access to facilities closed sports.
Can I go by subway or bus to the park to run?
The answer is no. The order includes the prohibition of using both motorized vehicles and public transport to travel to places where physical activity is permitted.
Will I be able to take care of the garden?
If it is the same address or the adjacent municipal area, yes. In the minimum and individual routes, except with dependents or children.
How far can I go with the bike?
Riding a bicycle is considered a sport, so you can circulate throughout the municipality in which you reside.
How far can I go walking?
If the reason for leaving the home is to walk and not exercise, you cannot go more than 1 kilometer around beyond your home.
Can I go see family and friends?
You will not be able to visit friends or family in their homes, even though movements are allowed in the same province, at least initially.
Can I go to my second residence?
For all those who have a second residence in a different province than the usual one, they will not be allowed to go to it until the end of the de-escalation plan. Only those who own a second property within the province in which they usually reside may do so from phase 2.
Can I go have a beer?
Not right now. The terraces may open, with a capacity limit of 30%, from phase 1, that is, from May 11, provided that the province meets the criteria. From phase 2 onwards, it will be possible to consume in a local area with table service. In the 3, consumption in bars would already be included and the opening of discos and night bars with a capacity of 30% would be allowed.
Can I go to the beach
Not at the beginning. This possibility is foreseen from phase 3, which would be reached from the beginning of June provided that the sanitary criteria are met. However, Valencia has already encouraged sports on the beaches , disregarding the Government's plan regarding the sandy areas of our country.
Can I do tourism within my province?

 
Not at the beginning. From phase 1 (the one that theoretically starts from May 11) active and nature tourism will be allowed for limited groups of people. The celebration of reduced cultural shows and visits to museums will also begin in this phase.
Details

Written by

Andy Fox

Category: Villas Fox Blog
Hits: 7696
This article will be updated as we know more, but so far the best article I have found (as of Wednesday morning 29th April) is this one in https://www.elmundo.es/espana/2020/04/28/5ea86cd6fdddff479a8b45cc.html
Villas Fox will be open from Monday 4th May by appointment.  We are able to do this as we have a screen in place (our office is a former bank and we still have the cashier´s box to work in).  From May 11th it will not be necessary to make an appointment, and property viewings will also be possible.
Spaniards will be able to return to certain shops, such as hairdressers, physiotherapy and optical centers, next Monday, May 4, but we will not be able to travel outside of our province until June 22 in the best case. These are the detailed measures of the plan approved this Tuesday by the Council of Ministers to remove the country from the confinement due to the coronavirus in which it has been in place for almost 50 days. The de-escalation is divided into four phases: phase 0 starting on Monday , May 4 , phase 1 starting on May 11 , phase 2 starting on May 25 and phase 3 starting on June 8 . The Government will decide which provinces are progressing from phase to fortnightly.
WHEN CAN YOU VISIT PARENTS AND GRANDPARENTS
The government has not yet defined it. It will do so in an upcoming order of the Ministry of Health in which it will regulate all social contacts with the elderly or with previous pathologies. Therefore, we will have to wait for the details and conditions. He will also address in this document the issue of nursing homes, although he already warns that it will be at a very advanced stage because they are centers with great vulnerability. In any case, if the parents or grandparents live in other provinces, what can already be assured is that the most optimistic scenario to visit them is in late June.
STAY WITH FRIENDS
It is still an undetermined activity. The Phase 1 (from 11 May) enables social contact "in small groups vulnerable or not with previous pathologies." As with the previous question, the Government will specify in a future order what is that number of people and also under what conditions they can meet. Both in the houses and on the terraces of the bars, which will have opened by then.
HOW AND WHEN YOU CAN TRAVEL
Travel outside the province or island of residence will not be allowed until the " new normal " is reached . In the best case, from June 22 , but even this date will only be for places where the coronavirus is most controlled. And once the "new normal" is reached, you can only travel between provinces that are in the same state. In other words, if Madrid were still in an earlier phase, this autonomous community could not be abandoned to go to second residences on the beach or anywhere else.
Leisure travel in Europe or abroad is far from occurring. The government asks for "prudence" and refers to the agreement that the community partners will reach to know when the restrictions are lifted.
SECOND RESIDENCES WITHIN THE SAME PROVINCE
The displacements to the second residences are contemplated in phase 2 (from May 25) exclusively if they are in the same province. If they are in another, it is prohibited.
GO TO ANOTHER PROVINCE
When phase 3 is complete and the "new normal" begins. This will not happen at the earliest until June 22 . Until then it will be prohibited even if it is a bordering province that is in the same phase.
BARS, RESTAURANTS AND DISCOS
It will be done very gradually, but they will also open. In phase 0 , starting next Monday, May 4, restaurants and cafeterias will be opened with take-away delivery, without being able to consume it on the premises.
In phase 1, starting on May 11 , the terraces of the premises will be opened, limiting the tables allowed to 30%, although leaving the possibility of increasing the number of tables if the corresponding City Council allows more available space.
In phase 2, from May 25 , consumption will be allowed inside the premises with table service, with a limitation of a third of the capacity and always seated. Therefore, it is not possible to be in the bars of the bars, and night bars and discotheques are excluded.
In phase 3, from June 8 , the capacity is increased to 50% and people will be allowed to stand, that is, in the bars. Nightclubs and nightclubs will also open, with a maximum capacity of one third.
RETURN TO FACE-TO-FACE WORK
Teleworking continues to be promoted throughout the de-confinement phase, through to the end. In phase 3 , to be implemented from June 8, "protocols for face-to-face reincorporation to companies for work activity" are contemplated, including including the use of PPE suits. In any case, it is said that companies must have a "staggered schedule and guarantees of conciliation."
REOPENING OF SCHOOLS
This course has already been permanently suspended. Pedro Sánchez has been blunt and has said that the students will not return to classes until September . The centers will be opening for teachers to join and for cleaning tasks (in phase 1, from May 11) and from May 25 an exception will be made: the classes of the children's stage will be enabled until 6 years for families that prove that the parents have to do face-to-face work.
In addition, the students of the courses that finish the middle educational cycle (4th of ESO, 2nd of Baccalaureate and 2nd of FP) will be able to attend class voluntarily from May 25 , with groups of 15 students maximum. Special Education centers for those who want to go will also be opened, as well as centers for taking university entrance exams.
THE SHOPS PROVIDING SERVICES
It will start with some premises such as hairdressers , hardware stores, dentists , opticians, physiotherapy centers or florists, considered to be providing services. They have been included in phase 0 , which is the current one, and they begin on Monday, May 4 throughout Spain, but with many limitations. Clients will be served individually and always by appointment, giving preference to those over 65 years of age. Commercial premises must have a counter, screen or, failing that, extreme individual protection measures with gloves and masks.
THE COMMERCE OF GENERALIZED FORM
In phase 1 , which will start on Monday, May 4 in the Balearic Islands and some Canary Islands, and more widely on Monday, May 11. It will be held with a capacity limited to 30% of that of the premises and as long as a minimum distance of 2 meters between clients is guaranteed. When this is not possible, only the permanence of a client will be allowed.
Shopping centers are excluded at this stage . Yes, they can reopen open-air markets, with a limitation of 25% of the usual stalls and whenever the corresponding City Council requests it.
THE MALLS
They go to phase 2, which would premiere some provinces on May 25 . They will be opened to the public prohibiting their stay in the usual common areas and recreational areas of these centers and with a limited capacity of 40%.
THE HOTELS
They will open in phase 1 , starting on May 11, that some tourist areas such as the Balearic Islands advance to May 4. They can open without using common areas.
In phase 2 , from May 25, the common areas will be opened with a limitation of a third of the capacity, except for the hotel areas of the hotel itself, which will follow the rules for the restaurants described in the previous section. The capacity increases to 50% in phase 3, from June 8.
BEACHES
They go to phase 3 , starting June 8, at the gates of summer. The government's plan only says that it will have to be done "in conditions of safety and distance." Active and nature tourism will also be allowed.
CINEMAS, THEATERS AND MUSEUMS
They will also open in stages. The libraries since 11 May; the acts and cultural shows , also from 11 May with a capacity of less than 30 people if they are local and 200 if they are outdoors; the museums , also from May 11 with a third of its capacity, and on this date the filming of movies and series will also begin to recover.
The cinemas and theaters will not reopen until Phase 2, from 25 May, with a third of its capacity. On this date, visits to monuments, key for tourism, will also begin.
GYMS
Some can operate from phase 0 and by appointment but most will do it from phase 1 . Always individual sport, with capacity limitations (which will increase over time) and with security measures.
PRACTICE OTHER SPORTS
There is a distinction between professional and non-professional sport. In the latter, the majority, from phase 0 you can do "contactless" activity such as cycling, running, skating or surfing as long as it is individually. The Phase 1 opens to the outdoor facilities for non - contact sports (athletics or tennis). The following phases imply other conditions to reopen areas but it is not clear what happens with sports with contact such as soccer, basketball or with those practiced in the pool.
WHEN DOES LA LIGA RETURN?
The elite and federated sport returns in several phases, but from stage 2 on, "total training" for professional teams and the resumption of leagues, such as soccer, with closed-door matches or with little public.
THE BULLS
They will not be allowed until the last phase, phase 3 , from June 8. They will be allowed with a capacity limitation that guarantees one person for every 9 square meters.
GO TO MASS OR TO THE MOSQUE
The places of religious worship will open from May 11 for those who want to go to mass or pray. Initially the limitation will be one third in phase 1 and will be increased to 50% in phase 2.
THE WAKE
The Phase 1 allows velatorios for a "limited number of familiar" with security protocols and physical distance. This will happen from May 11. The phase 2 and 3 will expand the number of people who can go. Only in this last stage the condition of "relatives" is eliminated.
THE WEDDINGS
Weddings are already allowed but without attendees. In order for family and friends to attend, we will have to wait for phase 2 . It will be with a limited number (still to be determined in the Health protocol). Phase 3 contemplates "a larger number of attendees". An important reminder: operate the limitation to go to other provinces.
ACADEMIES AND DRIVING SCHOOLS
The opening of the extracurricular educational and training centers are included in phase 2 , starting on May 25. Academies and driving schools are specifically included in the Government plan.
HUNTING AND FISHING
Its prohibition remains until phase 2 , starting on May 25 in the provinces that manage to access that step of the de-confinement plan.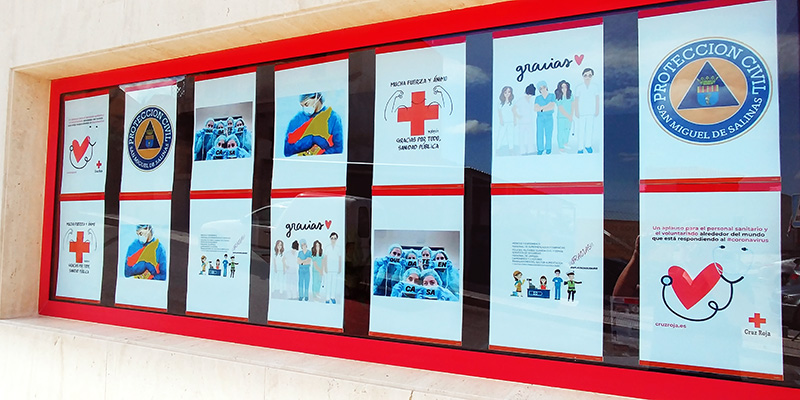 Details

Written by

Andy Fox

Category: Villas Fox Blog
Hits: 1558
Visual guide to de-escalation: dates, phases and all the keys to return to normality
From next May 4, Spain will take small steps to end confinement and revive the economy
The plan for the transition to the new normality that the President of the Government, Pedro Sánchez, has presented this Tuesday, contemplates a de-escalation of confinement and an economic revival with a different rhythm in each province or island, depending on the health and epidemiological situation. Although the Executive has not set specific dates for each phase, it has advanced that the intention is to extend it at most until the end of June, just before the strong summer season begins. This is what, until now, is known about each phase:
Markers to change phase
They are the indicators that will serve for the territorial units —provinces or islands— to advance or go back in phase:
Strategic capacities of the health system: primary care, situation of hospitals and ICU beds available.

Epidemiological situation: diagnoses, infection rate and other indicators.

Compliance with collective protection measures in the workplace, commerce and public transport.

Evaluation of mobility and socioeconomic data.
Geographical scope
The territorial unit for the application of the phases are the provinces and the islands.
Calendar
Although no specific dates have been set, there is an approximate calendar. The four phases of the transition to the new normal plan will run until the end of June. A minimum period of two weeks will pass between each phase, which will be extended if the markers indicate so.
Phases detail
Adheres to the criteria of
More information>

Details

Written by

Andy Fox

Category: Villas Fox Blog
Hits: 1945
Our office is closed until at least May 9th (update - it is looking very likely that we will be allowed to re-open on Monday May 11th - watch this space!), as the current restrictions in place prevent us from meeting clients.  Meanwhile we are working from home, and are here to offer you any guidance or assistance you might require. 
For many years we have been running a forum for information about our beautiful home town of San Miguel de Salinas (and important info for people who live or holiday here) which is now on Facebook (www.facebook.com/groups/sanmiguelgroup for chatting and www.facebook.com/sanmiguelforum for important announcements) and we are doing our best to keep everyone updated about the current situation.
So feel free to join and contribute! 
We wish all our clients, (past, present and future) the very best during these difficult times, which together we will overcome! 
Andy, Sorelle & Ollie Fox