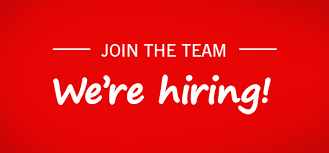 POSITION NOW FILLED!
VILLAS
FOX have an opportunity in a part-time capacity (20 hours per week during Monday - Friday) for someone to co-ordinate with our lawyers, architects, suppliers and clients, to ensure an efficient sales process.
The successful candidate should be willing to assist with all aspects of our dynamic and fast-moving business to maintain and improve our excellent level of customer service and professionalism.
You will have excellent computer skills and you must be fluent in English and Spanish. Other language skills will be taken into consideration. If you hold a Spanish driving licence that´s even better.
Previous office and real estate experience is not essential if you are a fast learner.
Preference will be given to candidates who have lived in the southern Costa Blanca area for several years, and of course you must have a residency status that allows you to be employed in Spain.
The position will be available very soon if we are able to find the right candidate, and you will be based in our office in San Miguel de Salinas.
Compensation will be as a fixed salary with contract (no bonus scheme).
Interested candidates should send a C.V. with covering letter to

This email address is being protected from spambots. You need JavaScript enabled to view it.

in the first instance.
We look forward to discovering our next Villas Fox team member!