FOXBLOG!
Details

Written by

Andy Fox

Category: Villas Fox Blog
Hits: 2792
We recently celebrated 5 years since we got the keys to our Villas Fox office, and although we considered having a wild party, we thought we'd save that until we hit 10 years!  So, instead we opted for a cake and a few drinks in the office before heading to Paco's (Mesón Rincón de Paco) to celebrate with the family and some fantastic paella!  Let's hope the next 5 years are as successful as the last!  Thanks to everyone who has helped us to reach this milestone - you know who you are! xxx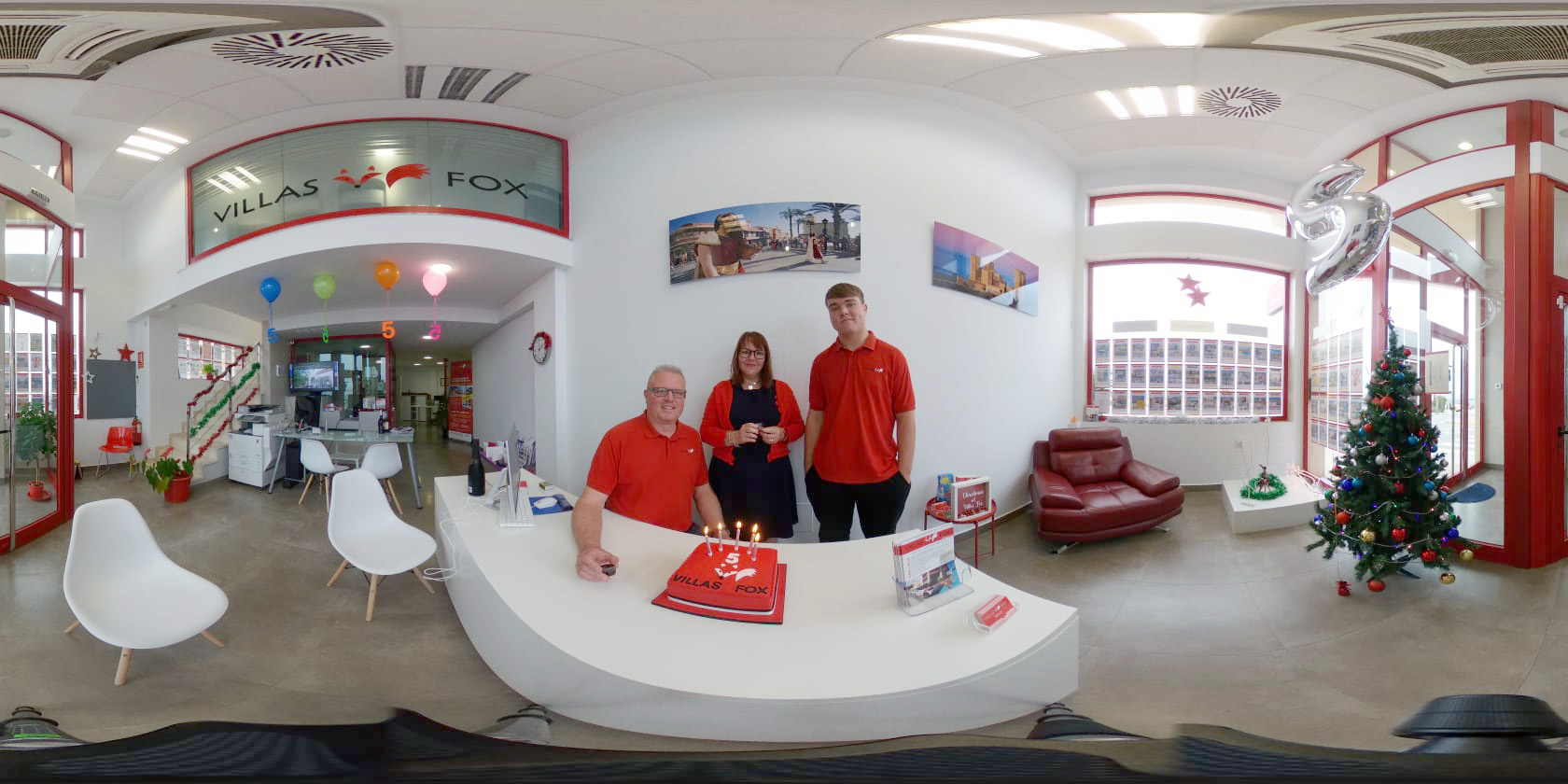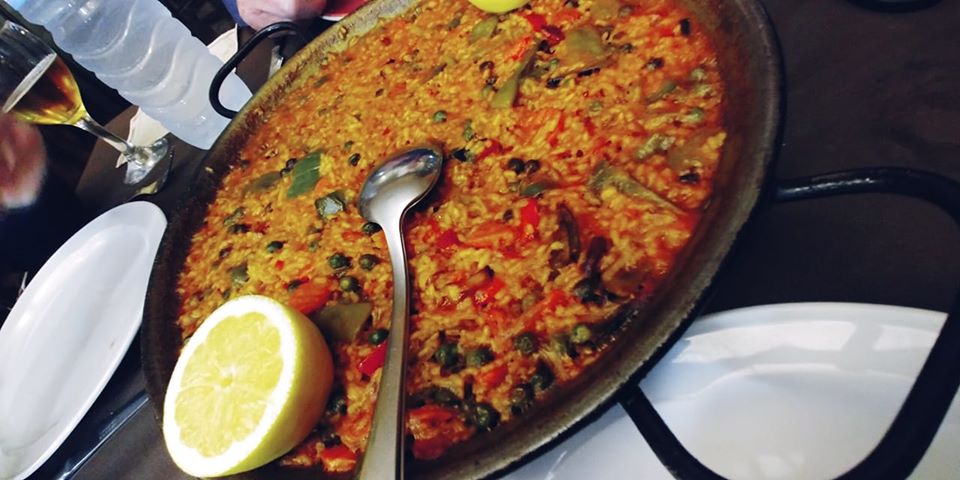 !gracias a Paco y Maria por otra cena magnífica en Rincón de Paco! 6 personas, 2x paella (una de verduras y otra de pollo) y la cuenta total era tan solo 65 euros!!! Another great meal in Rincón de Paco last night. 6 people, 2 paellas (a veggie one and a chicken one)..so big we had to take a lot of it home...and the bill came to just 65 euros. You have to order the paellas in advance (the seafood one is excellent too) but if you haven't tried it yet you must do. I'm not even a massive paella fan myself normally but Paco's paellas are something else! And if you don't want paella there are about 25 tapas to choose from and his solomillo is excellent too.
Details

Written by

Andy Fox

Category: Villas Fox Blog
Hits: 3592

Well, everybody is doing it, so why not us?!
To celebrate black Friday/Saturday/weekend, we approached our owners to ask if they would like to reduce their prices.  And the response was excellent, with some very tempting reductions agreed!
We have just sent a mailshot out with all the reductions, which you will have received already if you are on our mailing list.
If not, just click here to see all the VERY interesting price reductions!  
But don't forget, there is only ONE available of each item ladies and gentleman!
To make sure you are the first to hear about all our exciting new offers and news at Villas Fox, make sure you are on our mailing list!
Details

Written by

Andy Fox

Category: Villas Fox Blog
Hits: 450
Are you thinking about, or in the process of selling your Spanish property?  We have put together the following information which we hope will be very useful!  It might even influence your decision on whether to sell or not, and at what price.  We try to give our vendors as much information as possible to assist them in the selling process, so that there are no nasty surprises along the way!  I am sure we will be adding to this list of information as the years go by, and laws and practices change.  The information given is meant as a guide only, and you should always seek the assistance of a qualified legal professional (ie a lawyer) at an early stage, especially (but not only) if anything has changed since you purchased the property (for example if one of your co-owners has either died or has developed an illness which affects their ability to attend the notary in sound mind, or if you have made any alterations to the property that have not been registered at the land registry, or if you suspect you might be in negative equity due to a mortgage on the property being higher than the likely proceeds of the sale).
1.  Costs and fees when selling my Spanish property
These can be divided into the costs and fees which have to be paid PRIOR to selling, and those that have to be paid on the date of sale.
1a. Costs and fees that need to be paid PRIOR to selling a Spanish property
- Energy efficiency certificate.  If you do not have a valid energy efficiency certificate (CEE = certificado de eficiencia energética), then the law states that you must obtain one and display the rating in all your advertising and present it to the notary on the date of sale.  They are valid for 10 years, regardless of who owns the property.  Villas Fox can help you obtain one, using our local architect.  Click here for latest prices.  Failure to comply could lead to a fine both for you and your estate agent. 
-Habitation certificate (certificado de habitabilidad).  This is otherwise referred to as a secondary occupation licence (licencia de segunda ocupación), cédula or declaración responsable.  This is a 2-stage process.  The first stage is that the architect inspects the property, compares it to the title deeds, and issues a certificate which says that the property is fit to live in, and corresponds to the description of the property in the title deeds.  If the architect dectects that there is a discrepancy between the actual state and size of the property and the description in the title deeds, he will include this in his report, and if the alteration has been made over 10 years ago and before 2014 then he can issue a certificate of antiquity to declare that the change is exempt from any sanctions.  Otherwise you might have to obtain retrospective planning permission for the alterations you have made, which takes longer.  That is why it is a good idea to obtain the habitation certificate at a very early stage, because although the law does not oblige you to have one in place prior to selling, the general advice to buyers is not to buy a property without one, especially as the utilities companies often require one when changing the contract into the new owners name.  Another advantage of obtaining the habitation certificate at an early stage is that the architects report usually includes plans of the house which can be useful to show to buyers.  Buyers will have more confidence in buying your home if they can see that you have already got all the paperwork in place which proves that the property is fully legal.  The second stage in the process of obtaining this certificate is for either yourself or the architect to present his report, together with copies of the title deeds and all recent bills for SUMA (council tax), electricity and water at the town hall, and pay the town hall fee for this.  Some town halls will then subsequently issue the habitation certificate after a period of waiting, but other town halls (e.g. San Miguel de Salinas) will simply issue an official receipt which says that the correct documentation has been provided, and will leave it at that.  This "receipt" is sufficient when you sell the property.  Click here for latest prices for obtaining the habitation certificate (varies between towns).
- All costs and fees associated with the normal running and maintenance of the property, eg community fees, water and electric bills etc, so that your buyer will receive the property free of any debts and with all utilities connected.  This applies even if the sales process takes longer than expected, ie you will still be responsible for all the above, and also be able to benefit from use of the property up until the date of sale
1b. Costs and fees that will have to be paid on the date of sale
All the following costs are usually deducted from the proceeds of the sale on the date of selling the property.  In other words, the bankers draft which you receive on the day of selling will be for an amount NET of the following costs.  However, if you are a fiscal (tax) resident in Spain, this might not apply to the plusvalia tax, which you are responsible for paying soon after the sale.  We strongly recommend that you discuss all these costs, and how they will be paid with your lawyer at an early stage, to avoid any misunderstandings.
-  If the property has elements or features (eg extra metres of house or land, additional swimming pools, conservatories, extensions and other permanent structures) that weren't previously on the official property description in the land registry, then it is your responsibility to pay the architect, notary and land registry fees related to having the description updated at the land registry.  Most buyers and their solicitors are amenable to this process taking place at the same time as the property is sold, however they may insist that you update the description at the land registry prior to selling the property, which could take a few extra months.  Even if you have already paid for an architect to do a certificate of antiquity to declare that the change is exempt from requiring retrospective planning permission prior to selling the property, you will still have to pay for the notary and land registry costs associated with declaring this change on the official description of the property when you actually sell the property.  For example, if you already paid an architect 250 euros for a certificate of antiquity for your swimming pool, when you sell the property, the solicitors might deduct another 1,000 euros to cover the cost of notary and land registry fees associated with adding the pool to the property description at the land registry.  Don't confuse these fees with the notary and land registry costs of the property sale itself.  These are normally paid by the buyer.
- Notary fees relating to the sale of the property.  At least in this part of Spain, the norm is for the BUYER to pay all the notary fees (and land registry fees) relating to the transferral of ownership of the property.  However, despite this, the law actually says that unless the private sales contract says otherwise, it is the SELLER who has to pay the largest part of the notary fees.  So, it's a good idea to make sure that your private sales contract (which you sign when you agree a price with a buyer) makes it clear that it is the BUYER who pays the notary fees.  Otherwise, you could be held liable to pay most of them!  The standard sales contract at Villas Fox stipulates that the buyer pays them.  However some lawyers prefer to draw up their own contract, and as always it is up to you to read the terms of the contract before you sign it.
- Estate agency fees.  At Villas Fox, we charge the vendor a fee upon successful completion of the sale.  This fee is usually deducted from the proceeds of the sale, and the payment is done by the buyer on behalf of the seller.  In other words, the buyer pays our fee (less any deposit we are holding) and this amount is discounted from the amount the buyer pays the seller.  In this way, it is the seller that is paying our fees, and it is the seller who we give an invoice to.  Our fees include IVA (sales tax) at 21%.  Although our fees can seem like just another large chunk of money which you lose in the process, we like to think that the international marketing we provide will enable you to reach out to a much wider audience and attract more potential buyers.  That could mean the difference between selling and not selling your home.  Or it could mean that we find you a buyer with more spending power (possibly one that doesn't speak your language), who might be willing to pay a higher price for your property than if you hadn't used our services.  We like to think that our marketing and general assistance with the sales process represents excellent value for money!
- Plusvalía tax (more correctly known as "El Impuesto sobre el Incremento de Valor de los Terrenos de Naturaleza Urbana (IIVTNU)" - but I think you can understand why most people shorten it to "plusvalía tax".  This is a tax supposedly levied on the vendor and being linked to the increase in value of the land which the apartment or house sits on.  However, it has to be paid even if the market value of the land has fallen since you bought the property.  It is also related to the value of the land (so vendors of villas on big plots will have to pay a lot more than vendors of small apartments) and is also directly related to the number of full calendar years since you bought the property.  In other words, it is zero if you have owned the property for less than 12 months, but twice as much if you've owned the property for 10 years compared to someone who has owned a similar property for 5 years.  How is it calculated?  If you bring us a recent SUMA bill for property tax (IBI), then we can calculate it for you.  It varies between towns, but typically it could be between 30 and 300 euros for every year you have owned the property.
- 3% retention.  This applies if you are NOT a Spanish tax resident, OR if you are one but fail to provide the certificate that proves you are one.   3% of the official sales price will be retained by the buyer (who has to pay it to the tax authorities on your behalf, and has to accept responsibility for doing so).  This can be considered as a down-payment on any capital gains tax (or other private tax arrears you may have) you may be liable for following the sale.  However, if your lawyer can demonstrate that you have not made a capital gain, or your tax liability is less than 3%, then they can claim all of this back for you (less any taxes you owe).  The process can take a year or more.  Your lawyer will not do this automatically - you must instruct them that you wish to claim this back.  Ask them if you need to keep your Spanish bank account open in order for the money to be paid into it.
- Retention for SUMA, community fees, electric and water.  The lawyers involved in the sale will decide if monies need to be retained from your proceeds in order to satisfy any outstanding obligations regarding the payment of electric, water, community fees and SUMA.  As the vendor, you are responsible for the payment of the SUMA for the whole calendar year in which the sale takes place, even if the bill for that year has not yet been issued (which is very common, since the bills are usually generated in the autumn).  So, even if you sell the property in the first week of January, the lawyers may retain an approximate amount corresponding to the estimated SUMA bill for the whole year.  If you wish to challenge this, then you should do so before you agree to the sale.  It is important to discuss these retentions with your lawyer, and ask them what the procedure is regarding this.  If you think that the retentions are unnecessarily high, or if you can prove that you have paid the SUMA bill for the current year, then make this clear to your lawyer at an early stage, so that the retentions can be adjusted accordingly.  Also, make sure you cancel all the direct debits for the property AFTER the sale has completed, and inform the providers of your house insurance that you have sold the property.
That's all for now, but in the near future, we will be expanding this article with the following topics and maybe even more:
2.  Choosing your estate agent (and currency company if you don't want to keep the proceeds of the sale in euros) and documentation required to provide
3.  Preparing the property for photographs
4.  Preparing for client visits
5.  I've got an offer - should I accept it?
6.  What happens between the offer being accepted, and completion of the sale? (eg get a certificate of fiscal residency if you are a fiscal resident to avoid paying the 3% retention !)
7.  What do I need to do on the day of completion?
8.  is there anything else I need to do?
Details

Written by

Andy Fox

Category: Villas Fox Blog
Hits: 5747
Yesterday was a busy day in terms of implementing new marketing ideas!  We saw our first ever billboard erected on the ring road around San Miguel de Salinas, which Ollie designed (after several ideas by me having been rejected by both Ollie and Sorelle for being too old-fashioned and basically....er....rubbish!)  The billboard will remain in place for at least 12 months and will hopefully put us even more on the map!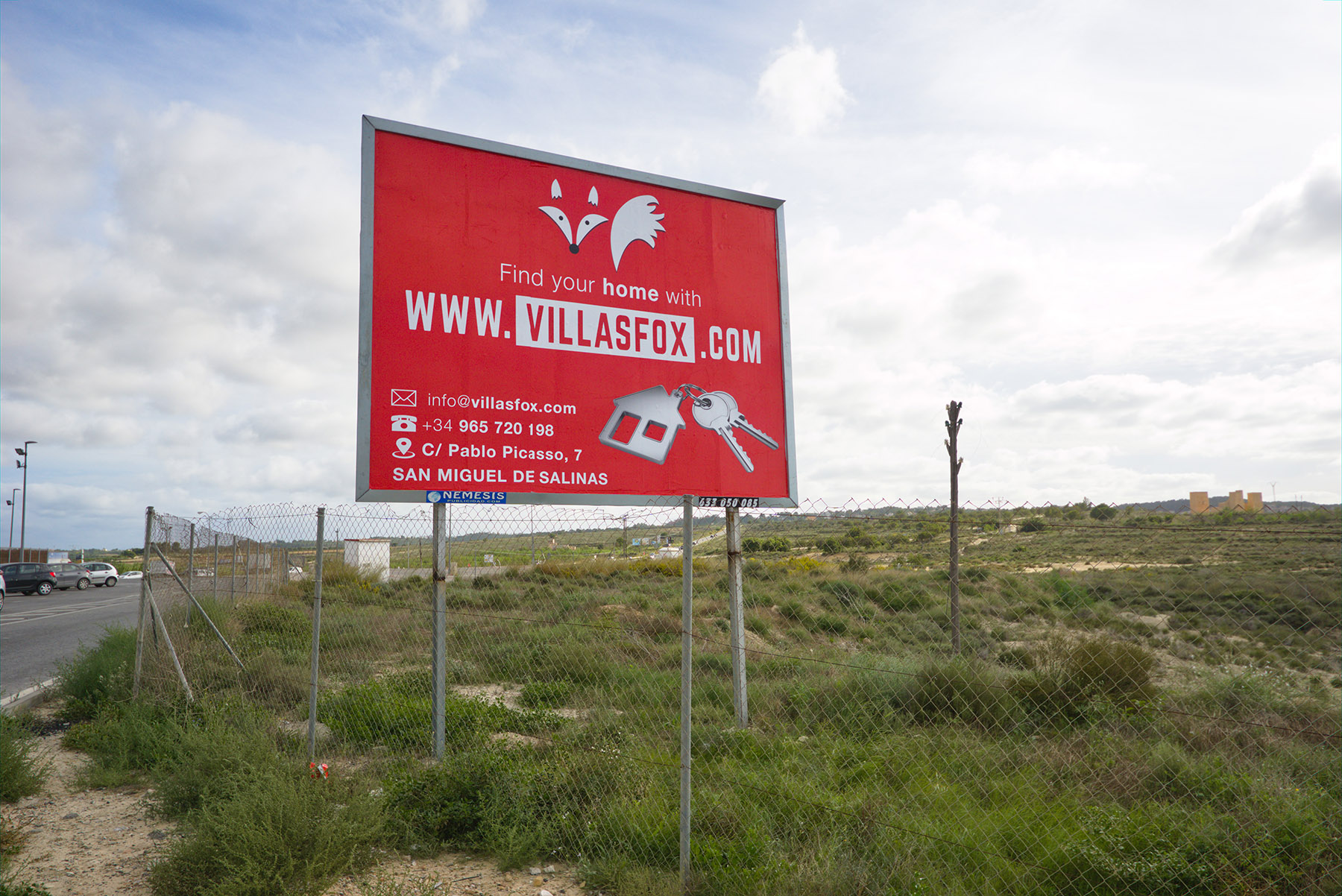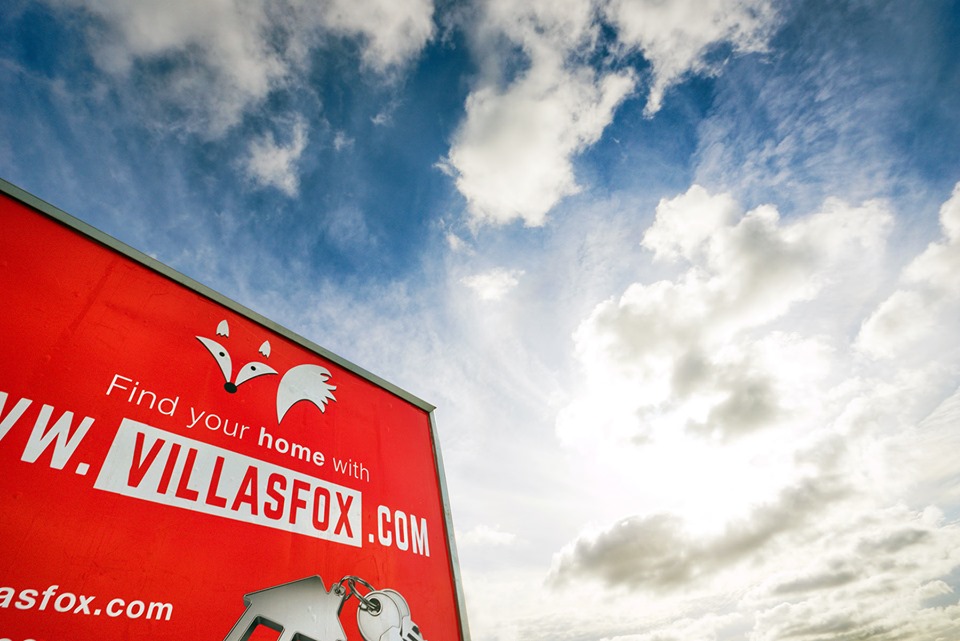 Also, we took up an offer from Juanjo (probably the best plumber and air-con guy in town) to advertise our properties prominently in his office in the church square.  Hopefully in this way we can help each other's businesses to grow, and of course it's an opportunity for our owners to have their properties seen in not one but two prominent windows in the town.  Juanjo hasn't got room to show off all our properties at the same time, but we will be rotating them every week or two.  I don't mean turning them upside down......you know what I mean!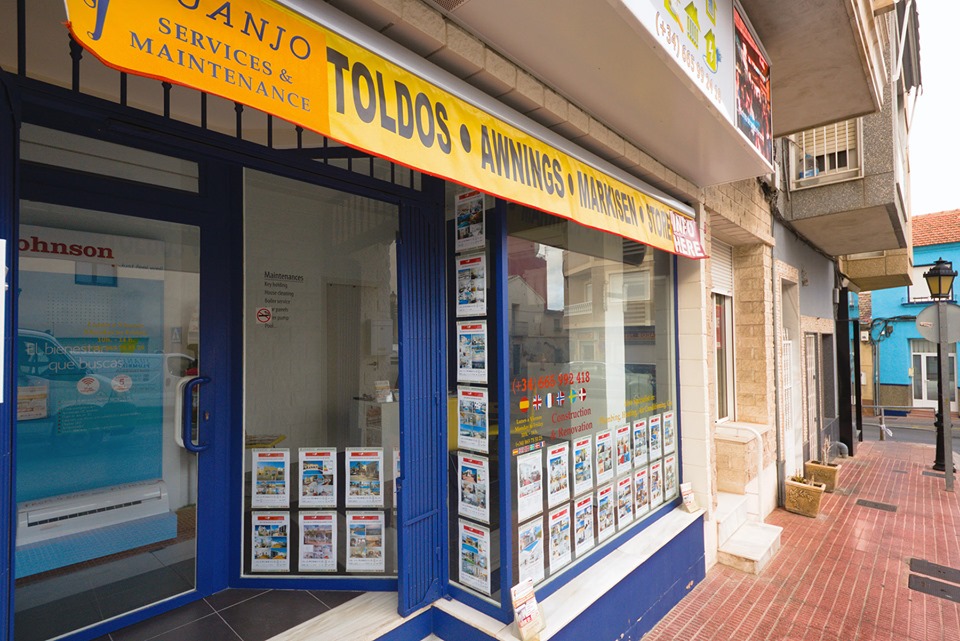 The church square in San Miguel is currently under renovation and we look forward to bringing you photos of what it looks like after the makeover is complete!  I know my friend Corrina who runs the Jota Jota (or JJ's) bar in the square is looking forward to it becoming a focal point for the village again.  Another new bar has opened just around the corner where Mariano Internacional used to be.  It's called the Chill and Grill Bar and although we haven't tried it ourselves yet, we are hearing some excellent reports about the place, especially the food!